Sage 300 cloud
All-in-one Business Management Software
Over 40,000 customers across 150 countries and a variety of industries trust Sage 300 to manage their finances, operations and inventory—for a fraction of the cost of traditional ERP software.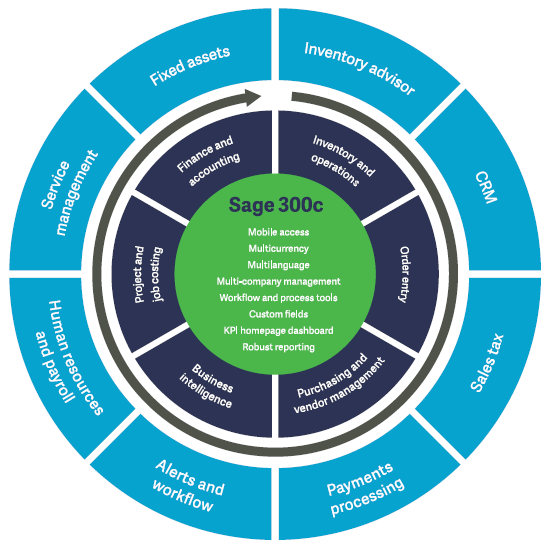 Prepare Your Business for Growth
Sage 300cloud gives you business-wide visibility over financial, operational, sales, and customer service departments, with customised dashboards, reporting and business intelligence options.
BMS for medium to large businesses
Access transactional data anytime, anywhere
Improve productivity with real-time key performance indicators and Visual Process Flows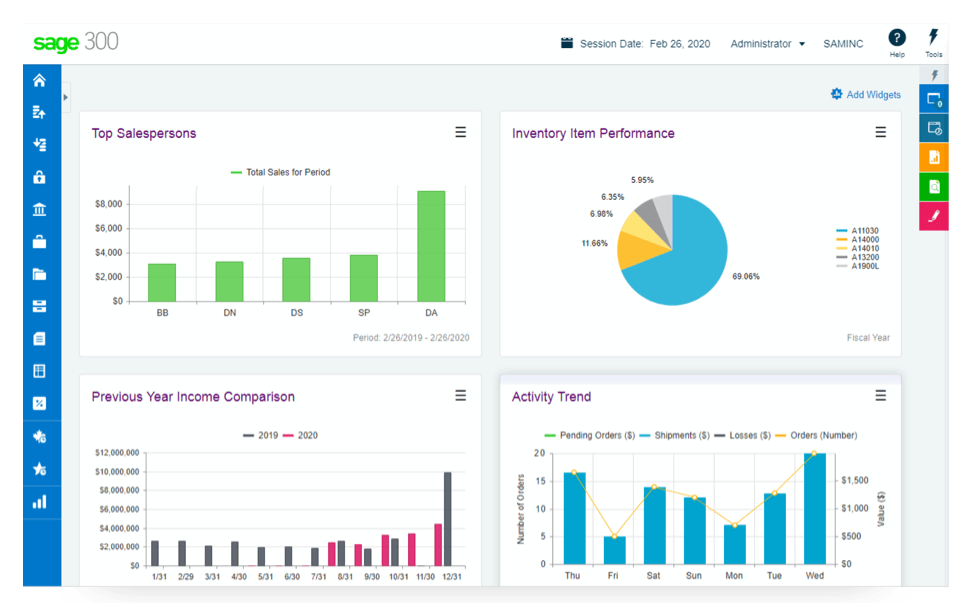 Best Features to Grow Your Business Value
Gain full control with smart, cost-effective ERP business management software that is designed to support multiple technologies and operating systems which will keep your total cost of ownership low.
Accounting and Finance
By integrating sales and service, Sage 300cloud streamlines your business's financial management.
Purchasing and Supplier Management
Streamline your whole purchasing process from the first order to the last receipt and keep records of every transaction.
Sales and Customer Management
Optimize your sales and distribution processes with better sales management.
Inventory and Warehousing
Manage your warehouse inventory in real-time: track stock, keep control over your warehouse and keep your customers happy.
Business Intelligence and Reporting
Analyze data, make decisions, and improve your business's performance with Sage 300cloud's business intelligence and reporting.
Customer Service
Sage 300cloud integrates with Sage CRM to ensure that your business is more customer-focused and efficient.
Testimonials
What They Say About Sage 300 Cloud

Olabanji Paul
Accountant at BARRY CALLEBAUT NIGERIA COCOA & CHOCOLATE LTD
"I endorse their service delivery."

Anthony Olafare
Account Manager at EMADEB ENERGY SERVICES LTD
"We now have a seamless reporting system and eliminated time wastage when using excel for manual operations."