Sage X3
Not your Typical ERP
Sage X3 changes how you compete and grow, by delivering faster, simpler and flexible financial, supply chain and production management at a fraction of the cost and complexity of typical ERP systems.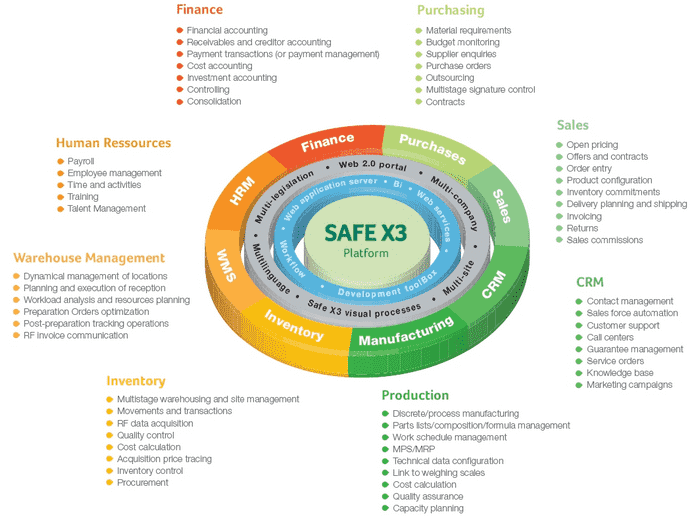 Sage X3
Product Capabilities
Supply Chain Management
Keep up with demand and ensure optimal efficiencies through real-time monitoring of inventory.
Purchasing
Inventory management
Sales management
Customer service
Financial Management
Control your bottom line with accuracy and real-time global visibility, while meeting local requirements.
Budgets and accounting
Fixed assets
Financial reporting
Production Management
Market quickly and efficiently by managing all your manufacturing processes with one system.
BOM planning
Shop floor control
Quality control
Project management
Don't Just Manage Your Business, Master It.
Sage X3 ERP Software lets you 
Get more done faster.
Serve your customer better.
Manage and expand to new markets or territories.
Operate from anywhere and time..
Take back control over your business processes.
Get the insight when and how you need it.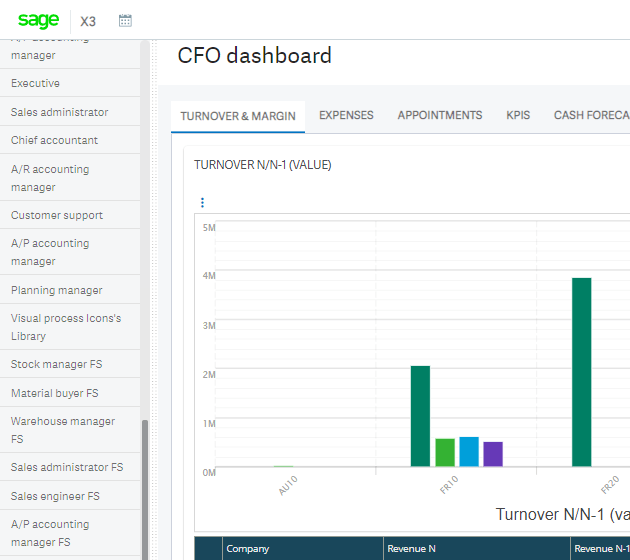 Sage X3 is Ready For Your Industry
Distribution
Improve visibility across your supply chain, optimize purchase conditions and margins, and enable a mobile sales force.

Retail trade, Transportation and logistics, Wholesale trade, Discrete manufacturing.
Services Rendering
Accurate project management, real-time insights on your devices, and streamlined accounting.

Advertising, Consulting services, Engineering services, Equipment rental, IT and Software services, Maintenance and Repair services.
Process Manufacturing
Effectively manage the fluctuation of procurement, production, and shipping while staying on top of compliance requirements.

Chemicals, Cosmetics, Food and Beverage, Nutraceuticals (Functional Foods), Pharmaceuticals
Chemical Enterprise
Discover how Sage X3 can help transform your chemical enterprise.

Supply optimisation, Complete global compliance, Product and process consistency, Anywhere and any time access.
Manufacturing
Get accurate costing and pricing, real-time control over production planning, and adapt quickly to new regulations.

High tech, Industrial equipment, Medical devices, Metal fabrication
Food and Beverages
Sage X3 goes beyond ERP with a faster, simpler and more flexible business management.

Operations, Supply chain, Warehouse and inventory, Finance and accounting, Sales and marketing, and Customer service.